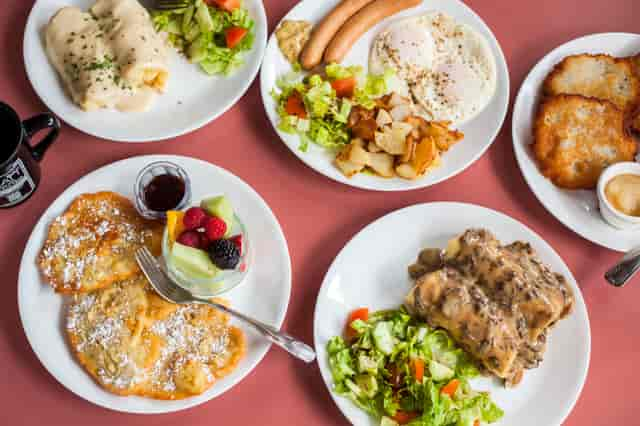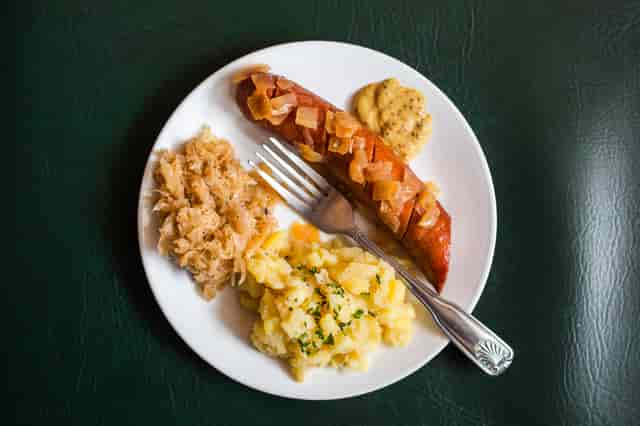 Our Menu
Become a VIP
Receive updates on special events, new menu items, menu reviews, and more!
Main Menu
Appetizers | Salads | Bruno's Soups
*Soups made from scratch every morning, served with a roll & butter.
Hangover Soup
Very tasty soup with chunks of meat, sausage, mushrooms, tomatoes, pickles, potatoes, carrots, celery, parsley, dill, onions, garlic, traditional East-European spices and sour cream. All the ingredients together create an amazingly great taste.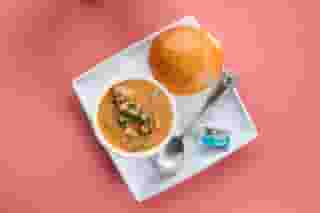 Daily Lunch Specials
Served with a cup of soup, fresh roll & butter.

11:00 am - 2:00 pm | Tuesday - Friday
All Day Served Dishes
All sandwiches come with Pommes Frites
Entrées
(Served all day)

Includes one choice of: German potato salad | Spätzle (German noodles) | Kartoffelknödel (potato dumplings) | Purée potatoes | Pommes Frites

One choice of: Cucumber salad | red cabbage | sauerkraut | braised cabbage
Extras
Roll and butter .75 | Salad (red cabbage, sauerkraut, cucumber, braised cabbage) 3 | Brown Gravy 2.5 | Mushroom-onion Gravy 3 | German potato salad 3.5 | Spätzle or Potato Dumplings 3.5 | Pommes Frites 3.5 | Sour cream or apple sauce 1
Beverages
Mimosa cocktail - mix drink of champagne and orange juice 6 | Radler - beer-mix-drink, beer and sprite 5,25 | Spezi - refreshing cola and orange soda mix 2.95 | Eggnog 3,50, Apple Cider 2,95
Soda (Coca-Cola products) | 2.95
Hot tea, coffee | 2.95
Iced Tea | 2.95
Juice | 3,50
Milk | 2.75
Chocolate Milk | 2.75
We serve famous European beer and wine. Check our list
Desserts
A variety of classic European cakes and pastries